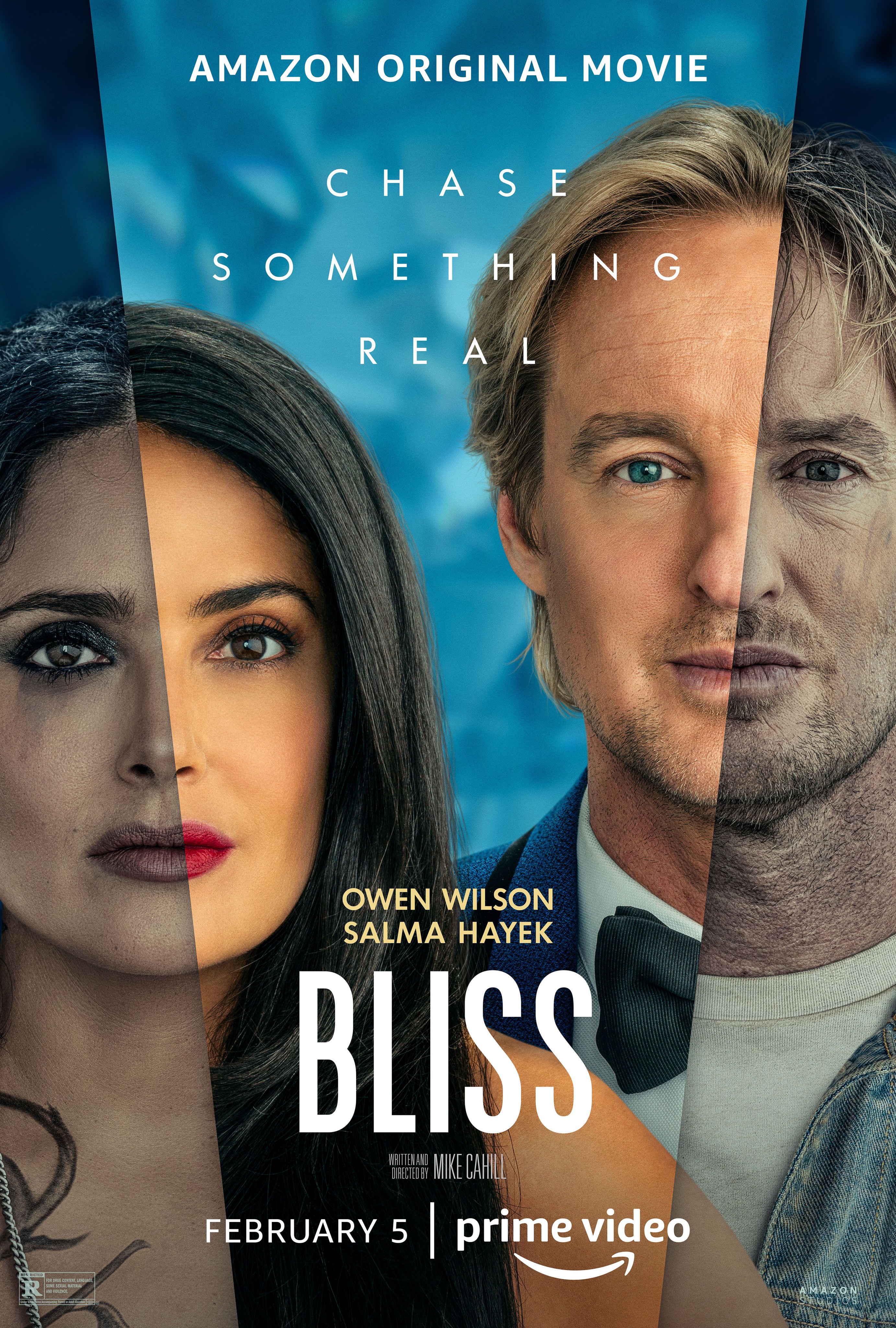 About the movie
Bliss is a 2021 American science fiction drama written and directed by Mike Cahill. It stars Owen Wilson and Salma Hayek.It is streaming on amazon prime video from February 5th.
Synopsis of the movie
The movie revolves around the protagonist who looks completely distracted in life and he meets a beautiful woman who tries to convince him that he is not living in real world, what happens next forms the story of this movie.
Analysis of the movie
This movie created curiosity with the first look posters and teaser release as it looked different and now it is finally released, lets find out if it is really worth the wait..
Owen Wilson and Salma Hayek have huge fan base of their own and they both have acted in this movie in the lead roles and they both look good together on screen and they both shared an amazing chemistry.
Owen Wilson plays the role of confused individual in this movie, his character is kind of like underplaying character and he is the right choice for this role and he has acted well in this movie.
Salma Hayek plays an interesting character in this movie and she has acted brilliantly in this movie.
VFX work in this movie looks good considering the budget and theme of the movie, the makers have tried to do justice to an extent.
Markus Förderer has handled cinematography for this movie and few shots in this movie is authentically captured by the cinematographer and it really looks good.
Mike Cahill has written and directed this movie, the concept is exciting and he has managed to make this movie look interesting in first half with few surprise elements, however he was unable to maintain the balance throughout the movie as second half did not work out well and towards the climax, the movie turned out to be boring and it did not have purpose.
Climax could have been handled in better way as it did not look convincing.
Verdict- A decent science fiction movie which is worth watching once for the concept.
My Rating is 3/5