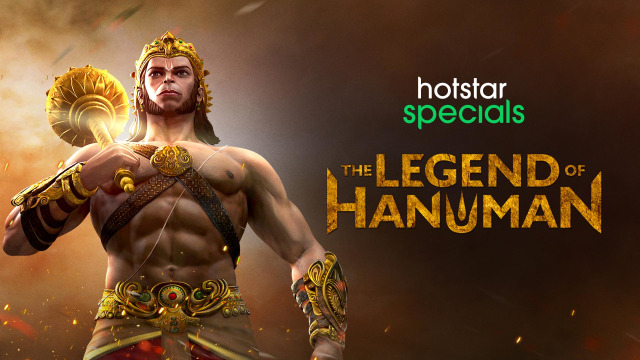 About the show
The Legend of Hanuman is an Indian animated mythological fantasy streaming television series created by Sharad Devarajan, Jeevan J. Kang and Charuvi Agrawal for Hotstar.The series produced by Graphic India premiered on January 29, 2021 on Hotstar in several indian languages.
Synopsis of the show
The story revolves around the life journey of Hanuman from his childhood till the time he realizes his actual purpose in his life.
Analysis of the show
As a kid i have seen few animated shows and few serial dramas about Ramayana and that is how i got to know who Hanuman is, but until now there was no specific show/movie to celebrate the greatness of Hanuman and finally now we have a show.
The main highlight of this show is the breath taking visuals, it is not easy to make animated web series, as we have lot of animated movies and shows made in India but most of the animated versions look crappy and uninteresting, however in this show, animation is extra ordinary , this is the highest quality of animation ever witnessed in india and animation has made the characters look so real and authentic. The animation in this show is equivalent to Hollywood standards.
Dubbing plays a vital role for the success of this show and dubbing in this show is perfect, the choice of words used is commendable and as the show is dubbed in almost all major Indian languages, so it can reach wider range of audience.
The way the story is narrated and the way screenplay moves ahead is marvelous as the episodes move at rapid pace and there is no dull moment in entire 13 episodes.
The way each and every character is designed is amazing as there is so much detailing involved which makes the characters look real.
The theme music song is fascinating and background score used in this show is brilliant.
Season 1 has 13 episodes and is streaming in 7 languages- Hindi, Tamil, Telugu, Marathi, Bengali, Malayalam and Kannada for subscribers of Disney+ Hotstar VIP.
Verdict- If you like animated movies/shows then do not miss this show at any cost!!!
My Rating is 4.5/5